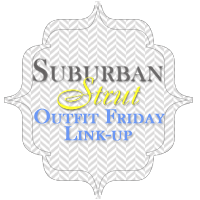 So I don't have an outfit for every day, but here I am today!
I will try to do a picture every day next week...
from Savoir Faire - thanks to Suburban Strut herself for sharing these amazing shirts
I was in their store yesterday and saw this and had to get them. So comfy and a great price!
Jeans - Gap Legging Jeans Black
I got these last Spring so they are not available currently